Our Service Commitment To You Begins With a Commitment To Quality


Here at American Machine Company we take great pride in our workmanship. Our aim, since the beginning, has been to provide the highest quality possible to our customers. We have consistently proven this over the years as our customers have discovered. Several of our customers have been with us for more than twenty five years, and our new customers enjoy the same commitment.

We have always received high ratings from our customers and we know that our own success as a precision CNC shop only comes from continued customer satisfaction. We are fully equipped with precision, state of the art instruments to provide a quality product. Below is a general description of our quality control equipment.
---
* Minatoya
* Minatoya
* J&L 14" optical comparator with 10x,20x,50x,100x lenses
* Unitron 10x microscope
* Granite surface plates
* Sets of micrometers 0-12 inches
* Sets of depth micrometers 0-6 inches
* Sets of vernier calipers 0-36 inches
* Height gauges with .0001 to .001 increment dials

* Sets of class A gauge blocks
* Sets of gauge pins .011 to 1.0
* Deltronic gauge pins in .0001 increments
* Sets of plug and ring thread gauges
* Set of radius gauges
* Set of angle gauges
* Surface micro finish gauges


Our Milling and Our Lathe Departments Can Perform Precision Manufacturing Magic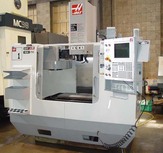 American Machine Company has long been a recognized leader in precision CNC manufacturing, serving clients in several industries, including aerospace, medical, automotive, electronics, packaging and more! It is our manufacturing and machining expertise that makes our work - and your products- shine!
The heart of our success lies in the expertise of our machining team!


Component design assistance
Cad file acceptance
Heat treatments, grinding, polishing, plating
Painting and bead blasting
Kanban system support for lean manufacturing
Component stocking available for just in time delivery
Prototyping for production manufacturing


Our Lathe Department is equipped with versatile machines to handle any challenge and turns out high quality workmanship. Our Milling Department is equipped with the latest technology to machine small and medium sized components to your exact specifications.

Not to be out done, our Grinding Department has all of the grinders, sanders, tumblers and even a coffee maker that fuels our team all day long!

---
Lathe Department:

*Takisawa Ecoturn CNC lathe
.....8" chuck and collet attachment
.....20" length table travel
*Takisawa TC-20 CNC lathe
.....8" chuck and collet attachment
.....20" length table travel
*Mazak engine lathe
....16" X 48" table
*Warner Swaysey 3 band turret lathe
.....12" X 48" table
*South Bend lathe
.....10" X 36" table
*(4) Hardinge Chucker lathes 10" X 36" table
* (2) Puma SY2000 Multitasking machines with bar feeder


Milling Department:

* (2) Haas VF-OE CNC machining center
.....30" X 16" X 20" table travel
.....dual drive 20 hp motor,12 station tool turret
* (1) Haas VF-1 CNC machining center
.....20" X 16" X 20" table travel
.....dual drive 20 hp motor, 12 station tool turret
* (1) Haas mini-mill
.....18" X 12" X 5" table travel
.....18" X 12" X 5" table travel, SMW system 35 automatic indexer
* (4) Bridgeport model 3 vertical millers
.....48" table
* Bridgeport Supermax vertical miller
.....48" table